The mess with mixed paper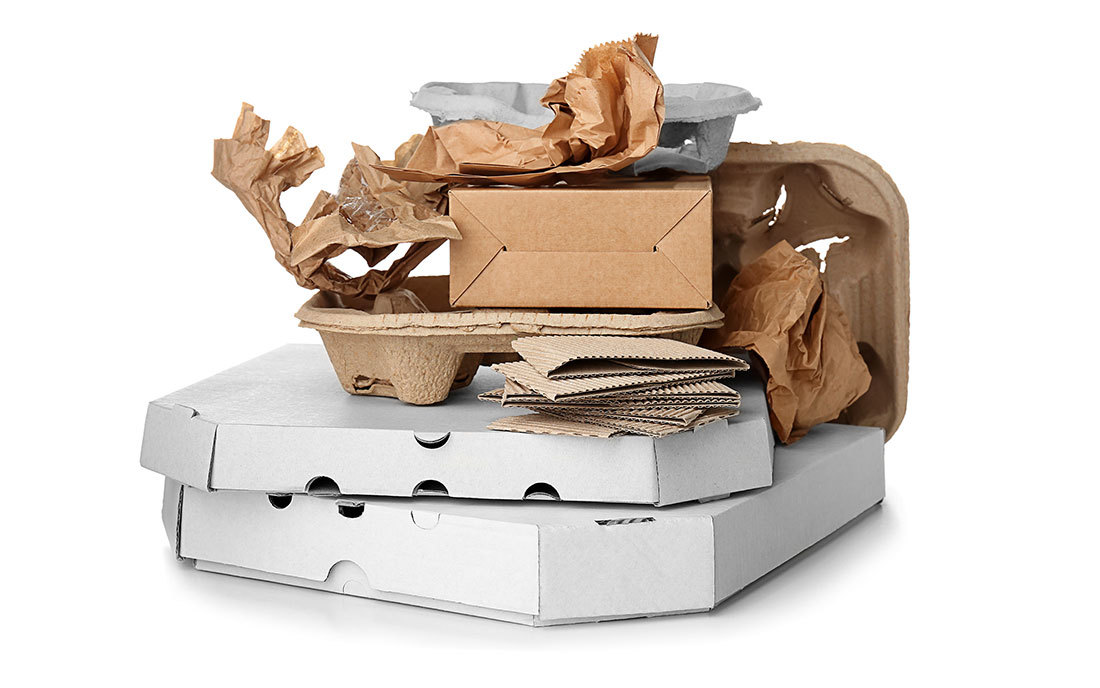 The recycling world has changed. Most of the paper and paperboard (cereal boxes, shoes boxes, paper towel tubes) we used to take at the curb is now considered a contaminant when mixed with other materials. According to the processors who sort and sell the materials to mills and overseas markets, unsorted paper (a mix of paper products that includes office paper, junk mail, cereal/shoe/cracker boxes, paper towel/toilet tubes) is no longer wanted by China — the world's main market for this material. And U.S. markets for unsorted paper are virtually non-existent. This means that since January 1st of 2018, there haven't been adequate markets here or abroad for mixed paper. So it's stacking up all over the globe.
Newspaper at the curb, high-grade office paper at the Transfer Station
Processors are still willing to take newsprint in the commingle mix. So newspaper is now the only type of paper we accept in our curbside program.
We have also found domestic markets for clean paper streams consisting of a very limited blend of high-grade office paper — but it cannot be mixed with any other paper or materials. Since it can't be recycled curbside, we have created an area at the Transfer Station to accept this very specific type of paper for recycling. High-grade paper includes:
office paper (printer/copier paper)
envelopes and mail
High grade paper does NOT include catalogs, magazines, cereal boxes, shoe boxes, frozen food cartons, paper towel tubes, cracker boxes or any other kind of paper.
Behind the scenes
When commingled recycling goes to a sorting facility, much of the material has to be hand-picked by workers. The material on a conveyor belt speeds past the sorters at a rate of 20 pounds of material per second. In order to sort the paper without contamination, sorting facilities have slowed the belts down and added more workers. But even then, they have been unable to meet the exceedingly stringent new contamination limits that would allow the paper to be recycled. This is the reason we cannot accept it with other materials.