Less packaging means less waste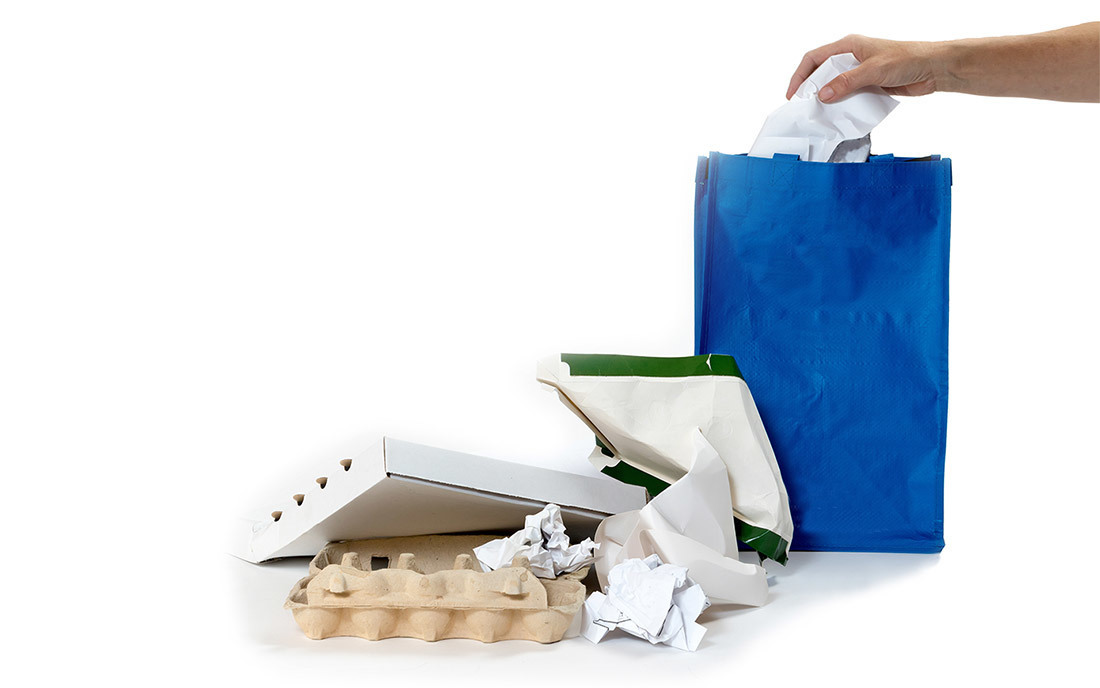 Did you know that more than 17% of the waste stream in Oregon is made up of packaging materials. It's true. Things like cardboard boxes, plastics, metal and glass containers, paperboard (cereal boxes, tissue boxes, shoes boxes) are designed to protect products and provide information for the user. Trouble is, once you take the shoes out of the box and the cereal is all gone, the packaging gets thrown away. There are some easy ways you can reduce waste and improve your packaging footprint.
Carry your own reusable bags when shopping
Use a reusable water bottle instead of buying bottled water
Buy fresh fruits and vegetables, instead of produce in cans, frozen boxes and bags — and bring your own reusable produce bags and skip the throw-away plastic bags
Use a coffee cup or travel mug instead of a disposable paper cup
Buy in bulk when you can — you'll save money and reduce packaging
Try cloth napkins instead of paper napkins
Steer clear of individual snack-sized boxes or bags
Use glass, metal or ceramic baking pans instead of disposable aluminum pans
Pack lunches in a reusable bag with reusable food and beverage containers
Reuse the backs of printed pages for scratch paper
And pay attention when you're in the supermarket. Can the container be cleaned out and used for something else? And when comparing two similar products, if one has less packaging, make that your selection. The choices you make can have a huge impact on the environment.
For more waste prevention tips you can enact at home, visit the Jackson County Recycling Partnership for ideas.