Master Recycler program empowers waste prevention ambassadors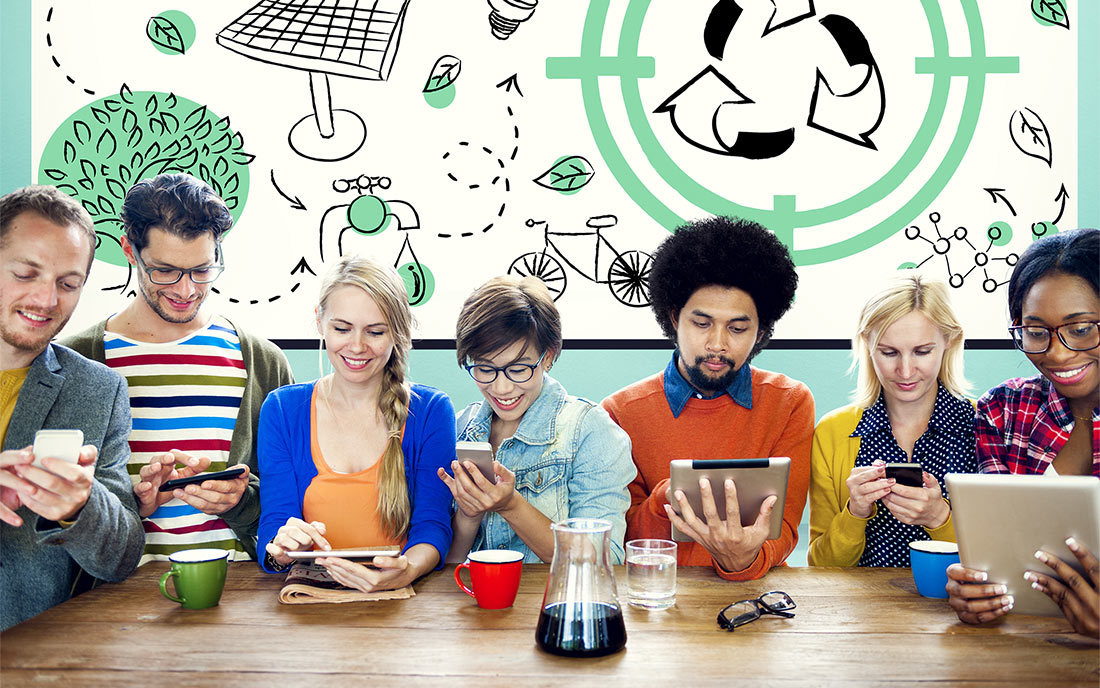 Are you passionate about preventing waste, increasing recycling, conserving natural resources and making a difference right here in our area? If so, you should consider becoming a Jackson County Master Recycler. Our volunteer team of waste prevention ambassadors work within their communities to cultivate public awareness and support a variety of projects and programs related to recycling. As a master recycler, you will share your knowledge and motivate others to make resource conservation a way of life.
The September 2022 Master Recycler training has been cancelled, but check back as we hope to offer it again the spring. Or visit jcmasterrecyclers.org or call 541.494.5488 for more information.
Become a waste prevention expert
Our six-week course, held once a year, provides people from all backgrounds with in-depth information on recycling, waste prevention, composting, local solid waste infrastructure, e-waste, hazardous waste and more. The course includes an extensive training manual, along with presentations from regional experts, volunteer training and a Saturday field trip.
Weekly classes take place on Tuesday evenings from 5:30 to 8 pm in the Rogue Disposal & Recycling corporate office at One West Main Street in Medford. There will be also be one Saturday field trip. The course fee is $75 and need-based scholarships may be available. All participants are required to have regular access to an active email address.
Learning the recycling ropes
Training for the Master Recycler program covers a wide range of topics — ranging from waste disposal processes and waste prevention to composting, hazardous waste avoidance and tips for reusing items.
Class Presentations and Discussion Topics
Understanding Our Watershed
Local Solid Waste Infrastructure
Solid Waste History and Overview
DEQ's Role In Waste Management and Regulations
Recycling Processes
Recycling Contaminants
Composting and Vermicomposting + Commercial Composting
Food Waste Diversion and Local Programs
Wood and Yard Debris Diversion
Plastics Recycling
Hazardous Waste Management
Electronic Waste
Reduce and Reuse
Waste Diversion In the Workplace
Master Recycler Volunteer Opportunities In Jackson County
Making a difference as a Master Recycler

As a Master Recycler, you are expected to put your newfound knowledge to good use, spreading the word about waste management. When the course is complete, you will be required to complete 30 hours of volunteer time over a set time period, culminating in a graduation and awards potluck for all participants.
Once you're an official program graduate, you are asked to take a few steps to maintain this meaningful title. Master Recycler's stay active each year by completing at least 10 hours of volunteer service and/or by attending related classes, workshops or events. We will stay in touch with you to keep you posted on opportunities for involvement, as well as to keep you up to date on the latest industry news so you can continue to accurately share information throughout the community.