Slowing the flow of unwanted mail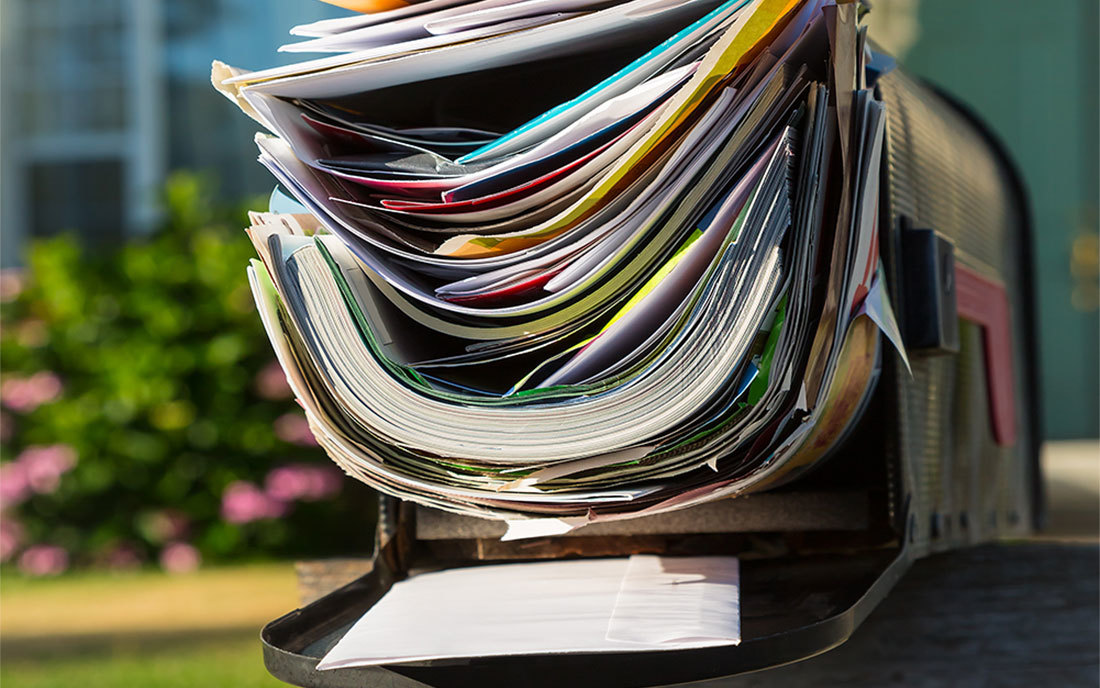 Every time you fill out a product warranty card, purchase a new home or car, supply your credit card information to a lender, open a credit card or give the clerk at a retail store your name and address, odds are your name goes onto a mailing list. Some companies use that list solely for themselves. Others sell their lists to other companies… who, in turn, can sell their lists to other companies. Before you know it, you're getting catalogs, credit card offers, sales letters, postcards and more — all from companies hungry for your business.
Take control of your mailbox
Every year, the average American receives 675 pieces of unsolicited mail. Add it all up and it comes in at a hefty 4,000,000 tons of mostly unwanted mailbox filler. Wish there was something you could do to limit the amount that shows up in your mail box each week? There is.
To cut down on catalogs, visit catalogchoice.org and check only the catalogs you want to receive.
To receive less commercial advertising mail, visit dmachoice.org. This is the Direct Marketing Association's Mail Preference Service, which allows you to opt-out of those pesky national mailing lists. Please note that since many mailings are already in print or production, it can take up to 90 days for the junk mail to stop.
To get your name off the list for credit card solicitations, call 1-888-567-8688 (that's 888-5-OPT-OUT) or visit www.optoutprescreen.com. You can choose to be removed from the list for five years or permanently. For the credit cards you already have, you can ask the company to place you on their in-house list that is not sold or traded to any other companies.
If any of the junk mail you receive says "return service requested," "forward service requested," address service requested" or "change service requested," you have another option. Get out your marker and write "REFUSED" or "RETURN TO SENDER" on the envelope and put it back in the mailbox. Printing and postage are expensive, so if a business knows you're not interested, they'll stop the mailings.
In the meantime, you can bring your mail and junk mail (no magazines or catalogs) — plus high-grade office paper —to the Transfer Station Recycling Center.
Transfer Station
8001 Table Rock Road, White City
Monday through Saturday from 7 am to 5 pm, closed on Sunday
If you are ever concerned about the privacy and security of your personal papers, please know that Rogue Disposal & Recycling offers confidential document destruction through our shred program. Learn more here.